Made by rougaroux - What I Learned About Ego, Opinion, Art & Commerce — LiveJournal
"If I can make a difference at all by talking openly about myself, I'm glad."
aguynamedgoo
21 November 2005 @ 06:40 pm
Made by
rougaroux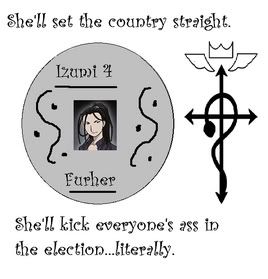 I still say she wouldn't have to run. She could take over the military in the world's first one-woman coup.